Lois Evans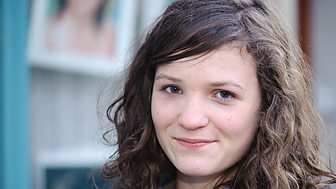 Bellach yn fyfyrwraig dawel a chydwybodol, cafodd Lois blentyn yn un ar bymtheg oed. Penderfynwyd rhoi'r plentyn i'w fabwysiau.
By now a student, Lois is a quiet and conscientious girl, and her world was turned upside down when she became pregnant at a young age.
The baby was given up to be adopted.