Dr Christopher van Tulleken
Chris is a qualified doctor. He trained at Oxford University and after working there in medicine and surgery moved to Cambridge as a lecturer and tutor in anatomy and surgery.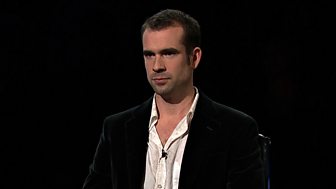 In 2004 Chris left his emergency room job for two months to go on his first trip to the Arctic, and has since been on several expeditions.
He now has a TV show with his twin brother Xand on CBBC called Operation Ouch.