Dominic McVey
Appeared on Episode 1 - Wednesday March 7th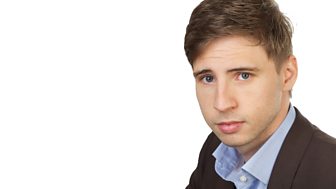 Dominic first came to fame 10 years ago for being the UK's youngest self-made millionaire.
How the hell can you put 8000 bikes on the road and not tell people to wear helmets?

Dominic McVey
While most of us were watching Friends on back to back repeat, Dominic spotted the Viza scooter and thought they'd go down pretty well in the UK.
Unsurprisingly, they did, earning Dominic a top ranking place on the Sunday Times Rich List for under 30's.
Still only 26, his business portfolio includes property, cosmetics, pharmaceuticals and publishing, with his latest venture being the lads mag Front.
The drinks are on Dominic then.