Tam Cowan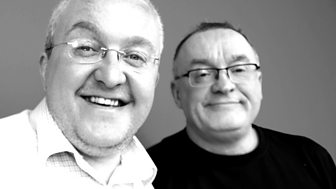 Brought up in Motherwell the young Tam showed potential as a comedy writer providing material for Radio 4's Weekending show while still at school. He subsequently went on to pen sketches for, amongst others, Naked Radio and Little and Large.
He joined the Off the Ball programme in 1994 and soon formed an effortless partnership with Stuart Cosgrove.
Tam wrote for the Evening Times newspaper before moving to the Daily Record in 1998 - he's there to this day. He has also presented on TV, most notably his Taxi For Cowan show and Offside, both of which have garnered RTS awards.
Tam's likes - Motherwell FC, the music of Engelbert Humperdinck and well-fired parathas.
Tam's dislikes - Lenny Henry, sour cream Pringles and having to cut up Stuart Cosgrove's meat when they go out for dinner.