Miranda Sawyer
Miranda started her career at Smash Hits, before moving on to Select Magazine where she won the PPA Magazine Writer of the Year Award in 1993, the youngest person ever to do so.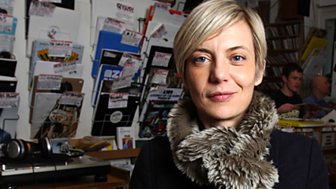 She won the In The City music writer's award in 1995. A contracted feature writer for The Observer for over fifteen years, she is the paper's radio critic and writes regularly on pop culture. She is the host of The Guardian's popular Family Podcast.
Miranda is a presenter for The Culture Show, specialising in contemporary music, art and theatre. She has written and presented several TV and radio documentaries, and is a regular guest on many review programmes, including BBC Two's The Review Show and Radio 4's Saturday Review.
She was a judge for the 2007 Turner Prize, the 2010 Orange Prize and was also on the panel that awarded Liverpool its Capital of Culture status. She was recently appointed to the Tate Members' Council.
Her first book, Park And Ride, was published by Little, Brown & Company in 1999, and has been reprinted in paperback several times since.