Jim "Hendo" Henderson
Bob Servant's Achilles heel is his pre-occupation with Broughty Ferry's "boo boys" and the historical lack of respect that they've shown him.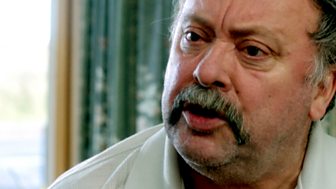 Jim was a schoolboy contemporary of Bob and his first ever boo boy. An intimidating man, Hendo is a distant, terrible memory for Bob until he makes a spectacular reappearance.
The worst of the worst.

Bob's View
He and Bob revert to playground taunts, with tragic results.
Jim "Hendo" Henderson is played by Alex Norton.