Neville Landless
Since being orphaned as young children, Neville and twin sister Helena were raised by their violent stepfather in Trincomalee, Ceylon.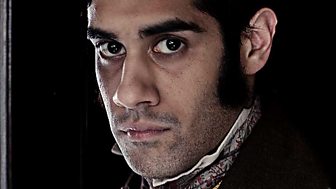 The experience has rendered Neville fiery-tempered and volatile. After their stepfather's death they are sent to Cloisterham to continue their education.
Sacha Dhawan
Sacha appeared in the original line-up of The History Boys by Alan Bennett. Since then he's gone on to play roles in TV productions of Five Days, The Deep and Outsourced.