Paula Reece
Paula was a prodigy when she started out as an architect but stopped working to raise her daughter.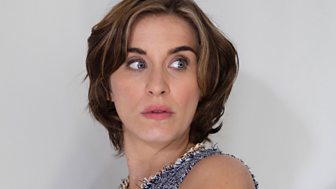 | Fact title | Fact data |
| --- | --- |
| Played by | |
Now that Caris is 10, Paula feels ready to pick up where she left off. Paula respects those who want to have it all but she believes a good mother puts her child before ambition.
Caris was a miracle pregnancy and Paula has built her life around her. On the surface, Paula is enthusiastic, funny and charming but there are glimpses of someone desperately trying to keep it together.
Vicky McClure
Thanks to Shane Meadows's This Is England 86, Vicky won a Best Leading Actress BAFTA for her mesmerising and heartbreaking performance as Lol. She was nominated again for the same role in This Is England 88 and finished the story last year with This Is England 90.
Vicky has gone on to star in the hit BBC Two crime thriller Line Of Duty, played a steely and driven journalist in the first series of Broadchurch, starred in True Love with David Tennant exploring the heartache of long lost love.
She recently starred in her first period drama The Secret Agent - a thrilling three-parter based on anarchy and terrorism in Victorian London and starred Toby Jones and Stephen Graham.
In February 2017 she stars in her first stage play Touched in her home town of Nottingham at the Playhouse Theatre, as well as returning to our screens in Line Of Duty Series 4.