Hungary
Representing Hungary is András Kállay-Saunders with Running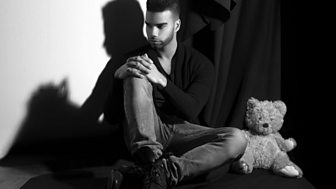 András Kállay-Saunders was born on January 28, 1985 in New York City to Hungarian model Katalin Kállay and American soul-singer and producer Fernando Saunders.
I wrote this song about a childhood friend of mine, and people I have met with similar stories throughout my life

András
In 2009, on a family visit to Hungary, he noticed a TV commercial urging singers to audition for the nation's talent competition Megasztár. Kállay finished fourth in the contest but gained a life-changing experience: going on to sign with Universal Records and then permanently residing in Hungary.
While building his musical career, he soon discovered his love for the Eurovision Song Contest. On his third attempt, he finally won the Hungarian national selection A Dal in 2014 with Running.