Dr Sarah Jarvis
Dr Sarah Jarvis regularly joins Jeremy to discuss health matters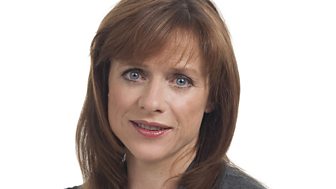 Sarah Jarvis is a three quarters time GP in West London, in the practice where she has been a partner since 1990. She trains other GPs and is the Women's Health Spokesperson for the Royal College of GPs.
She also works with several medical charities, and chairs the Health Care Committee of HEART UK, the cholesterol charity. She has two children, aged 12 and 14.
Sarah got involved in medical media completely by accident, but loves the fact that it gives her the opportunity to let the facts get in the way of a good headline. She believes passionately in helping people to take control of their own health, and has authored five books for patients.
The latest, Women's Health For Life (Dorling Kindersley) was published in January 2009. Her sixth book, The Welcome Visitor (Hodder and Staughton), a book about ethical dilemmas at the end of life, co-authored with the broadcaster John Humphrys, is due out in late 2009.