Tommy Sandhu
Hailing from the East End of London, Tommy Sandhu is a born and bred Londoner! At school Tommy had a reputation for talking A LOT! But channelled his constant chatter into school theatre and local amateur dramatics.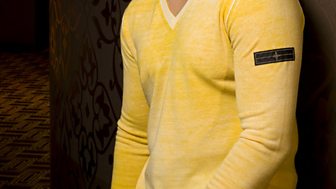 For a while it seemed that Tommy was destined to leave his love of performing behind him when he chose to study Advertising Management at Bournemouth University. But not for long, as during this time Tommy applied to star on Cilla Black's Blind Date. Some might say that picking a girl and going on a date to Monte Carlo was luck enough, but Tommy also managed to charm the production crew and soon became the 'voice of Blind Date', replacing 'Our Graham'.
Tommy has always shared his passion for music and DJed at swish London venues and celebrity parties for the likes of the Beckhams, Elton John and Joan Collins. This love of playing music grew into a desire to produce it and Tommy set up his own company producing TV theme tunes, including remixing the theme for Blind Date.
It's no surprise that Tommy's cheeky charm has made it on to the airwaves via TV and radio. You can currently catch Tommy as the 'Gadget Guru' on BBC World's Fast Track. Tommy joined BBC Asian Network to present the Weekend Breakfast Show in 2008, before moving to Drive. It's early mornings again now Tommy is taking over the reins on the Weekday Breakfast Show. So set your alarm clocks for 'Tommy Time'!