Philippa Edwards
The power behind the Edwards throne, Philippa Edwards is a smooth political operator here to guide her husband to by-election success.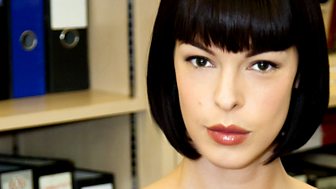 Elegant, highly intelligent and domineering, she is greeted with utter confusion by Bob and Frank.
Basically just a pretty Hitler.

Bob's View
The cheeseburger industry was not a place for powerful women. For Frank, who as Campaign Manager is Philippa's direct rival, she is all his nightmares come true.
Philippa Edwards is played by Pollyanna McIntosh.