Greg James
Greg James is presenter of BBC Radio 1's drivetime show and a massive cricket fan.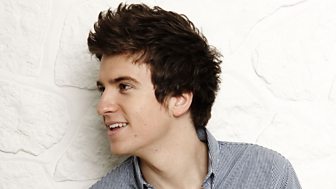 He hosts the Not Just Cricket, the Sony award-winning programme alongside Jimmy Anderson and Graeme Swann, on Radio 5 live.
The show mixes cricket with comedy, music and anything else which springs to mind, and pops onto the airwaves when Greg, Graeme and Jimmy can find the time in between presenting daily radio shows and bamboozling batsmen across around the world.