Jo Davies
Jo Davies is our marketing and brand guru.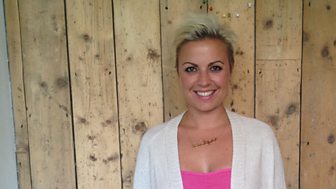 | Fact title | Fact data |
| --- | --- |
| Occupation | CEO, ZAK Media Group |
Ambitious and entrepreneurial by nature, Jo has always been a high achiever: at 25 she was Head of Group Marketing for a major pub co. and by 29 Jo had set up "drink" a marketing consultancy for the bar industry, which quickly developed a reputation for turning around under performing pubs, bars, clubs and restaurant brands.
7 years on, drink is now a multi £M business and has evolved into an integrated marketing agency for leisure, food and beverage brands. Clients include Jack Daniel's, Magners, Drambuie, David Lloyd Leisure, Yates, Glenmorangie, Thistle Hotels and Funkin'.
In 2011 Jo set-up ZAK Media Group - a vehicle to develop and grow boutique marketing agencies. In addition to drink, ZAK Media Group own Wolfpack, a ground breaking creative agency who are the global lead for Warrior Football and who are opening offices in US and China next year; and Bambino, a digital marketing agency who are developing a web platform for a leading men's magazine and creating the global digital strategy for a major movie launch this Autumn.
Jo has a passion for creating and building brilliant brands, whilst developing a creative, supportive and spirited environment for her team.
Jo is maverick, a rule breaker, inspirational and focused. She champions the underdog and is a champion of women in business.