Christina Moxam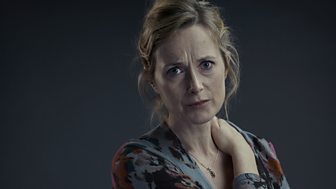 Life hasn't worked out the way Christina imagined. After she fell for Angus, her career took a backseat to being a mother and a wife. A perfectionist, Christina poured her energies into her children, her marriage and her garden – leaving little time for herself. Once her precious Ivy was snatched, all Christina's focus went on finding her. She never once gave up hope – Ivy would come home.
With Ivy's return, Christina will be forced to confront the fact it's not the perfect happy ending she's been dreaming about all these years.
Natasha Little
Natasha's extensive list of television credits include the upcoming series of Black Mirror, the John le Carre adaptation The Night Manager for BBC1, and Peter Kosminsky's critically-lauded adaptation of Hilary Mantel's novel Wolf Hall for BBC2. She also starred in ITV's 1960s-set medical series Breathless; the second series of Mistresses for the BBC; and as Becky Sharp in the 1998 adaptation of Vanity Fair.
In cinemas, Natasha has appeared in Slow West alongside Michael Fassbender, in Eran Creevy's 1998 action movie Welcome to the Punch and alongside Jared Leto in the 2009 science fiction fable Mr Nobody.