Miss Gabriel Weston
Gabriel is a practicing Surgeon and writer. She's a Member of the Royal College of Surgeons and trained as an ENT specialist.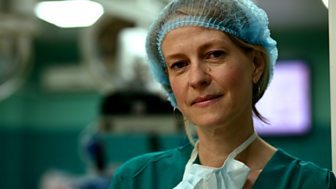 Her first book, Direct Red: A Surgeon's Story, was published in 2009 and won the PEN/Ackerley prize for an 'autobiography of outstanding literary merit'. Her most recent novel Dirty Work won the 2014 McKitterick literary prize. Gabriel was the presenter of Horizon: The Truth about Fat and has reported for Newsnight.
In Trust Me I'm A Doctor, Gabriel travels the world in search of radical new treatments. From pioneering stem cell surgery in Russia to the US where paralysed patients are regaining movement after receiving a spinal implant. Gabriel also investigates if energy drinks are dangerous and she finds out what's the best way to beat that afternoon energy slump and stay more alert throughout the day.