Dale Maily
Occupation: Fearless Journalist for INSIDE THE STORY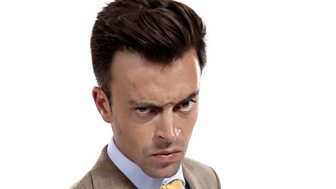 Taking his inspiration from right-wing American news reporters "who tell it like it is", Dale won't let himself be hamstrung by the UK's liberal media laws about fairness and bias.
His crusade to set the record straight on drugs (much worse than alcohol), sex (always with a woman), weaponry (the bigger the better) and what the hell is happening with the Occupy movement.
Not suffering fools, and never pulling any punches, Dale gets Inside The Story.