Gabriel Cochrane
His business bankrupt and his young wife dead, Gabriel Cochrane travels to Candleford in order to make a new start - and, temporarily, find a new home.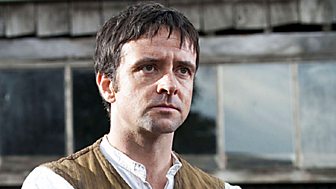 He finds a warm welcome at the Post Office from Minnie, Laura and Thomas, but in particular from Dorcas, who finds herself curious about this man who has suffered so much. Gabriel is an intense, inventive, kind man, with a dry sense of humour, alive to all of Dorcas's flaws and virtues, but uncertain about whether he wants or needs her help in recovering from the pain of his past.
Richard Harrington
Richard was born in Merthyr Tydfil. He has had starring roles in Bleak House and Jimmy McGovern's Gunpowder, Treason & Plot. He has also had recurring roles in Coronation Street and in the third series of Spooks.