Mark Mardell
Mark has been at the forefront of reporting and analysing major world events for radio and TV for twenty five years.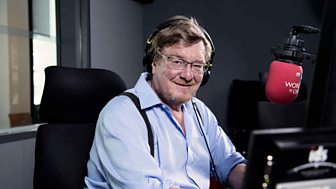 He grew up in Surrey, was educated at Kent University in Canterbury and worked in commercial radio in Teesside, Leeds and London before joining the BBC.
He started at the BBC's political unit in Westminster in 1989 just before Chancellor Nigel Lawson's resignation. That's when the roller coaster began.
As first Newsnight's political editor and then the chief political correspondent for the BBC's main TV and radio programmes, Mark reported on the huge changes in British politics including the fall of Lady Thatcher, the rise of euroscepticsism, the formation of New Labour and the road to the Iraq war.
His weekly diary for This Week became a main feature of that show highlighting his acerbic humour, and occasionally odd fancy dress.
He wrote a political short story broadcast on Radio 4 and a book for children on "how to succeed in TV".
After the 2005 election Mark became the BBC's first Europe editor covering the birth of the Lisbon Treaty and EU politics in all its guises.
In 2009 he became the BBC North America editor, reporting on the 2012 Presidential election, the rise and perhaps fall of the Tea Party, and the twists and turns of Barack Obama's foreign policy.
He has made radio documentaries on the relationship between China and the USA and the future of the Republican party.
He's fascinated by the intersection of domestic and international politics and has now returned to the UK to present The World This Weekend and The World at One.