Liz Hamilton
Liz may be in the evening of her life but if anyone knows it's never too late to change, it is Liz.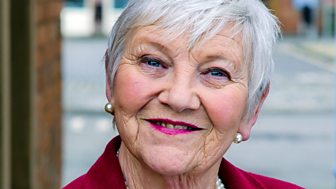 Proud and graceful, Liz cares what other people think - a lot. She's found true love and companionship with Malcolm and discovered that she really can be loved just for herself. Malcolm's wisdom and protection keep Liz in check and she's finally learning to let go of some of her hang ups and have a little fun.
Her greatest disappointment has been the relationship with her son Archie. Liz blames herself for his twisted actions and personality and will never be able to forgive herself fully for her part in his downfall.
Liz's relationship with Malcolm offered her the chance of some salvation. She loves and respects him and is finally learning to love and respect herself too.
Liz proved herself to be the rock at the centre of her adopted family. Never more so that when Malcolm was diagnosed with dementia. Despite this devastating news, Liz remained strong and optimistic while others around her crumbled.
After initially turning down Malcolm's marriage proposal, Liz became Mrs Hamilton, placing her at the heart of the Hamilton family.
She's outspoken but loyal and despite her posh pretences, Liz has a soft spot for rough diamond Molly O'Hara and an affection for wheeler and dealer Gabriel Brodie. She might come across as aloof but Liz cares deeply about her nearest and dearest.
Eileen McCallum
Eileen plays Liz Hamilton in River City.
Joined River City – 2006
From – Glasgow
Star Sign – Sagittarius
Loves – Trees
Hates – Non-punctual people
TV Treat – Documentaries