Liz Hamilton
Liz may be in the evening of her life, but if anyone knows it's never too late to change, it's her.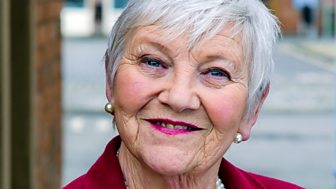 Proud and graceful, Liz cares what other people think - a lot. Her greatest disappointment has been the relationship with her late son, Archie. She blamed herself for the twisted man he became and can't ever forgive herself for the part she played in his downfall.
Meeting Malcolm Hamilton brought her salvation. Through loving him, she learned to love and respect herself. Liz proved to be the rock at the centre of her adopted family. Never more so than when Malcolm was diagnosed with vascular dementia. Despite this devastating news, Liz remained strong and optimistic while others around her crumbled. She finally accepted his proposal of marriage and became Mrs Hamilton.
Liz might come across as aloof and outspoken, but she cares deeply about her nearest and dearest. It nearly broke her to put Malcolm into care and she was grief-stricken when he died. Despite her posh pretences, Liz has a soft spot for rough diamond, Molly O'Hara, who opened her home to her when Liz needed it most.
With new friends, Alasdair and Molly, Liz found a fresh start. She believed in Alasdair even when others were badmouthing him and they became particularly close. To her great joy, Alasdair has moved in to Molly's, making an unlikely domestic trio.