Emma Timmins
Emma is Laura's mother, a natural care-giver, full of courage and not afraid to stand up for her family when it is called for.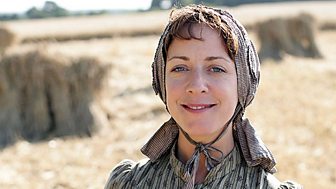 With Robert away in Oxford, Emma has a struggle to make ends meet, but this doesn't prevent her doing her best for Laura as well as trying to experience Lark Rise life in all its fullness.
Claudie Blakley
Claudie Blakley has worked extensively in theatre, including with the National Theatre and Royal Shakespeare Company. Her screen credits include Cranford and Gosford Park.