Colin Wratten
Producer - Series 1 and 2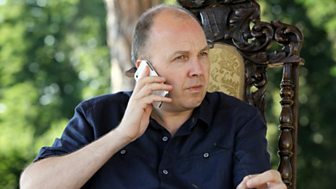 Colin Wratten has worked in television drama production for over 20 years on shows including EastEnders, Silent Witness, Pride & Prejudice, Vanity Fair and Wives & Daughters. Colin's Producing credits include Waking The Dead (Trevor Eve & Sue Johnston), Inside Men (Steven Mackintosh & Ashley Walters) & The Turn Of The Screw (Michelle Dockery & Dan Stevens) for the BBC and A Mother's Son (Hermione Norris, Paul McGann & Martin Clunes) for ITV.
"The making of this show has been so enjoyable. Jessica Pope & Adrian Hodges had such ambition for the project from the outset and it's always exciting to see the writers' scripts brought to life by a team of creative individuals. Adrian's scripts attracted the likes of Toby Haynes, Stephan Pehrsson, Will Hughes-Jones, Phoebe De Gaye, Nosh Oldham & Steve Griffin. We are also very grateful to Jill Trevellick for assembling such a lovely cast.
I would never ask our cast to do anything I wasn't prepared to do myself so on this job I have been shot with a pistol, stabbed with a sword and smashed over the head with a bottle. It's a funny old job when you think about it.
I am so proud of what our 140 crew members have achieved."