Michael Smith
Michael is an author and broadcaster.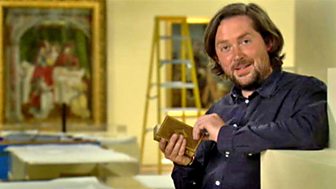 He's best known for Citizen Smith, a series examining what it means to be English, Michael Smith's Drivetime, a six-part road movie exploring the cultural impact of the car, and A Journey Back to Newcastle: Michael Smith's Deep North.
He was born in London and grew up in Hartlepool. Both locations feature in his debut novel The Giro Playboy. Shorty Loves Wing Wong, a prequel to The Giro Playboy, incorporating art by Jim Medway, was the follow-up.
Smith has written features for The Guardian and The Observer, The Idler and Zembla, as well as regular columns for Dazed & Confused, Good for Nothing and Bare Bones/Le Gun.
He frequently performs readings. Recent festival gigs include Port Eliot, Hay, Clerkenwell, Middlesbrough and Hackney. And he has played one-off gigs for Shakespeare & Co in Paris, and the Crossing Border Festival in The Hague, Glasgow and Edinburgh.
He has been heard on numerous radio stations, notably Radio 3, Radio 4, BBC London, and BBC Tees.
He also exhibits artwork. His drawings from The Giro Playboy were shown at London's Hackney Festival.
He has written a third novel exploring the dynamics of relationships between women and men.