Pat Barker
Pat Barker chooses Who Are These Children? by Benjamin Britten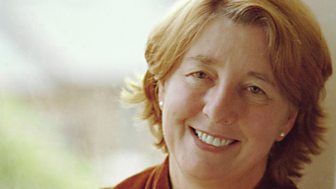 | Fact title | Fact data |
| --- | --- |
| Author | Books include Toby's Room (2012) Life Class (2007) and the Regeneration Trilogy. The third novel in the series, The Ghost Road, won the 1995 Booker Prize. |
Who Are These Children? by Benjamin Britten
Pat Barker chooses Benjamin Britten's final song-cycle, Who Are These Children?, using words in the Scots dialect by the poet William Soutar, on the theme of childhood innocence.
From the Archive
Benjamin Britten
Britten talks to the BBC in 1969 about the recurring theme of innocence in his work.
From The Week Ahead 06 June 1969 on Radio 4
Peter Pears
Singer Peter Pears - Britten's life-long partner - gives a masterclass in 1979 on performing the Who Are These Children?
From Master Lesson 09 Nov 1979 on Radio 4
Gladys Parr
The opera singer Gladys Parr on Britten's opera for children, Noye's Fludd, and their antics during rehearsals.
Speaking to the BBC 30 Jan 1970 on Radio 4
Reputation
Singer Ian Bostridge and music writer Martin Kettle discuss the sensitive issue of Britten's fascination with children.