Nic Grundy
Will Grundy started dating single mother Nic in the summer of 2007.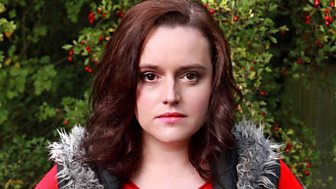 | Fact title | Fact data |
| --- | --- |
| Played by: | Becky Wright |
| Status: | |
| Lives at: | Greenwood Cottage |
Nic was living in a small rented house after an acrimonious break-up with her unreliable (and unfaithful) partner Andrew. Since giving up her job at Regal Coaches in Hollerton after the birth of her second child Mia, Nic found herself caught in a "benefit trap", with little incentive to return to employment.
Meeting Will and quickly moving in with him caused a few people, notably Clarrie, to question her motives. Will's mum was secretly relieved when Nic moved out following a smacking incident with George. But Will and Nic later reconciled and she returned to Casa Nueva (now Greenwood Cottage) on new terms, gradually forming a good relationship with Clarrie.
Eventually Will was able to cast off his residual feelings for Emma and marry Nic (Emma was not best pleased). There was more insecurity on Emma's part when Nic produced new Grundy grandchild, Poppy. Nowadays, though they may not be the best of friends but Emma and Nic have a good relationship.
Come round for coffee?... It gets a bit lonely now the kids are at school.

Nic Grundy
Likes - The security that Will can provide
Dislikes - Living on benefits, being alone
Highs - Meeting Will by chance on a bus. Their perfect wedding at Grey Gables
Lows - Being faced with suspicions of child abuse when she hit George
Becky Wright
Becky was born in Leicester and was resident for approximately nine months before embarking on what can only be described as a nomadic childhood. Her early years were spent in Scotland near Dunfermline and then in a number of different locations in Leicestershire, Oxfordshire, Warwickshire and Birmingham. There was also a short spell spent in the USA.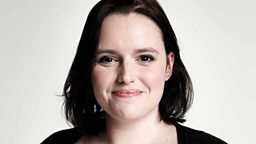 She now lives in North East London and owns a tail-free chubby rescue cat called Puddence.
Becky read mechanical engineering at Bristol University, for reasons which now escape her. She spent most of her time at university appearing in and producing plays. She became chair of the university drama society and didn't really sleep much for three years. Her friend Nick once found her in a rehearsal for The Trial, designing a meat refrigeration unit for her thermodynamics course!
After graduating, Becky turned down the offer to do a PhD and took the far more sensible option of becoming an actor. She worked in theatre for two years before going to drama school with the encouragement of Michael Pennington. Becky now works as an actor and voiceover artist.
As well as The Archers, she has worked in theatre, radio and film, in roles ranging from a catholic schoolgirl to the devil incarnate.
Becky's thoughts on Nic
Complex, flawed, vulnerable and lacking in confidence, she's been betrayed in the past and is terrified of being hurt again. This makes her fiercely protective of her children and wary of strangers.
She desperately wants to be liked, but is clumsy in social situations, often unknowingly putting her foot in it despite having the best of intentions. Nic has endured quite a lot and has at times contributed to her own difficulties, but beneath her seemingly timid persona lies a steely resolve and a keen survival instinct.
Nic is a loyal friend and partner. She's devoted to Will and determined to build a happy life with him, and to give George, Jake, Mia, and Poppy all the things she never had.
Archers highlights
The episode in which Nic slapped George was a pivotal moment for the character. Things were never going to be the same after that single action. It was a real catalyst for change for Nic and the culmination of months of work.
I fell down the stairs in studio, twice!

Becky Wright
I remember spending ages reading and rethinking the script to get it right. The scenes were beautifully written and really highlighted how emotionally fragile and volatile she had become.
On a lighter note, I fell down the stairs in studio twice whilst recording an episode – I can't remember which one...
Other career highlights
I performed an entire theatre rep season in a lift (yes, a lift) for a month. It was brilliant and bizarre!
I had such an amazing time, I arrived home in debt having spent all my wages partying with the cast! Bad Becky.
Favourite
Actor - A tie between Anjelica Huston and Frances McDormand: brilliant chameleonic actresses who take risks and make really interesting choices.
Book - American Psycho: beautifully written, disturbing and controversial, but utterly compelling. A masterpiece of 20th century American literature.
Film - I have two: La Passion de Jeanne d'Arc - in my opinion the best female performance (by Falonetti) ever committed to celluloid. The Exorcist – there's just something about this film that remains unsettling even after the hundredth viewing. I think it's as close as you can get to perfection.