Ted Vanderway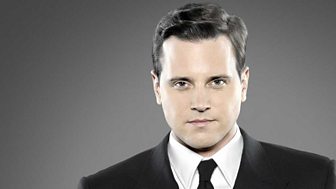 Ted is bullish and self-assured, but with an ego that bruises rather easily. Hailing from a prominent family, he's a self-proclaimed womaniser, quick with the compliments but not so adept at handling the emotions.
Michael Mosley
After graduating from the American Academy of Dramatic Arts, Michael began his professional acting career in numerous theatres in New York City including the Soho Playhouse, Manhattan Theatre Club and Cherry Lane Theatre. He then moved into TV, starring in TV series, including NBCs Kidnapped opposite Timothy Hutton and The Education of Max Bickford with Richard Dreyfuss.
Michael gained a role in the final season of Scrubs and went on to star in hit TV series including Happy Endings, Law & Order:LA and Justified. His film credits include 27 Dresses opposite Katherine Heigel, The Proposal with Sandra Bullock and The Accidental Husband with Colin Firth and Uma Thurman.