Corporal Gordon House (aka Towerblock)
A butcher's son from Armley, he's proud of his Yorkshire heritage.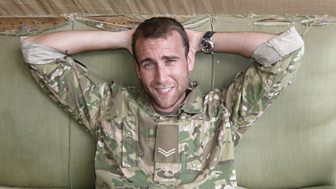 Into machinery and stuff that goes bang, Nick's new number 2 knows his stuff and isn't afraid to say so.
Likes: Leeds FC; Leeds Rhinos.
Hates: Man Utd; Bradford Bulls
Prized Possession: My Subura Cosworth Impreza. Oh, and my nipper. And missus.