Margo Servant
Bob's mother Margo is a sweet old lady with a surprising turn of phrase.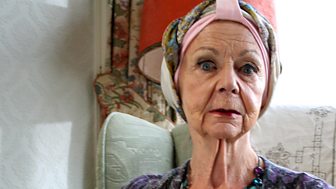 Margo has spent fifty eight years trying and failing to reign in her son's outlandish schemes and over-ambition. Now she's given up.
One of the main reasons I'm here today.

Bob's View
Ensconced in Broughty Ferry's 'Cheerio and All the Very Best' Nursing Home, she wearily hosts lively visits from Bob and Frank.
She views Bob as a continual source of worry and embarrassment, but she clearly has a soft spot for Frank.
Margo Servant is played by Sheila Reid.