Brian Aldridge
Whether you see him as a fully paid-up member of the Borsetshire farming establishment or a true cad and a bounder, Brian is never dull.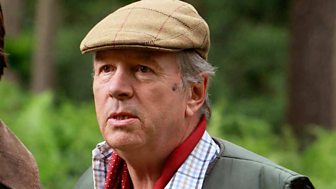 | Fact title | Fact data |
| --- | --- |
| Played by: | Charles Collingwood |
| Born: | 20 November 1943 |
| Status: | |
| Occupation: | Farmer |
| Lives at: | Home Farm |
His self-assured and sometimes arrogant manner conceals a sensitivity and a fierce love for his children which can sometimes surprise.
He has put his long-suffering wife Jennifer through innumerable trials. Yet still she takes him back, which would suggest that either her capacity for forgiveness is limitless, or that she can see beyond the bluster to something worth fighting for.
Brian shrugs off discomfort at the misfortune of others: Matt Crawford's ignominious departure from the Borchester Land board allowed him to take over as chairman, until being himself ousted in 2014. And by the end of the year, he had even resigned as a director.
Leave it to me darling. You know you can trust me.

Brian Aldridge
Likes - Good whisky, good looking women
Dislikes - Losing in business, being held to account
Highs - Jennifer agreeing to take on Ruairi
Lows - Siobhan Donovan's death from cancer
Charles Collingwood
Charles was born in Canada, educated at Sherborne School and trained at RADA. His early years were spent in repertory and he also toured the far east in Relatively Speaking.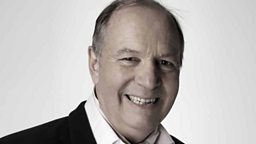 Nearer London, he played opposite Penelope Keith in How The Other Half Loves at Greenwich, and for over a year starred in Tom Stoppard's Dirty Linen. But most of the last 25 years have been spent in broadcasting.
Charles's TV credits include White Teeth, Midsomer Murders, Bob Martin, London's Burning and Inspector Morse. Charles even co-hosted a game show with Bernard Manning and was seen as the eccentric scorer on Noel Edmund's Telly Addicts.
On radio, Charles recorded many comedy series with Harry Worth, Richard Stilgoe and the much missed Roy Castle.
He met his wife Judy Bennett (Shula) recording voices for a TV puppet series. Romance blossomed and in 1975 Charles was invited to join Judy in The Archers by creating the part of a wealthy gentleman farmer, Brian Aldridge – the "JR of Ambridge".
Charles spent four years as a continuity news reader for the BBC World Service, but pronunciation let him down.
He has guested on many shows including Celebrity Weakest Link (which he won!), Call My Bluff, Countdown, Fifteen to One, and Good Morning With Anne and Nick. And for Radio 4, Just a Minute, Quote Unquote and That Reminds Me.
In 2003 Charles was honoured to be the subject of This Is Your Life. He continues to entertain audiences with his one man show Playing Away.
Archers highlights
So many great storylines. The affair with Caroline, knocked over by a BSE ridden cow, epilepsy, Kate missing, Adam returning and stories with Debbie, but mostly Siobhan. How lucky – their entire affair and its ramifications and then her tragic early death. Meat and drink for an actor!
Other career highlights
Diversification! Games shows, panel games, Cocklebury-Smythe in Dirty Linen, over 150 Laughter and Intrigue shows with Judy. Now my one-man show Playing Away and biography Brian and Me, just to prove I could write!
On playing Brian Aldridge
Would not be a man I would warm to

Charles Collingwood
Only thing in common – educated at Sherbourne! Would not be a man I would warm to, as I'd have little in common. I'd love his wealth though, but not his wife!!!
Favourite
Actor - Judi Dench
Book - Brian and Me
Film - The Girl with the Dragon Tattoo