Lady Provost
Rhona McDonald is the Lady Provost of Broughty Ferry.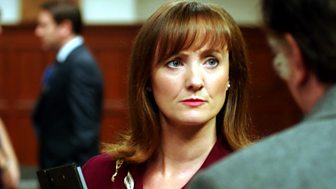 A long term observer of Bob Servant, Rhona is dismayed to see the arrival into the race of a man who made money while "reintroducing scurvy" to Broughty Ferry.
You give someone a special necklace and they think they're Mother Theresa.

Bob's View
She is impressed by the urbane Edwards, and watches in horror as Bob somehow battles himself into the by-election race.
Lady Provost is played by Victoria Liddelle.