Craig Revel Horwood
Craig Revel Horwood doesn't pull any punches when it comes to giving his opinion.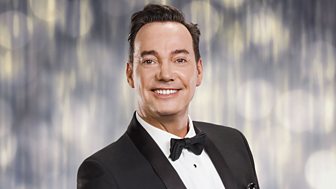 Craig's work has taken him all over the world and along the way he has picked up a prestigious Olivier Award for his work on the West End musical Spend, Spend, Spend. Craig is constantly on the go choreographing and directing new stage projects as well as judging on the New Zealand version of Strictly Come Dancing.
That wasn't good at all. It reminded me of a Thunderbird...

Craig Revel Horwood
Craig was born in a sleepy Australian town called Ballarat. When he was old enough he moved away from his hometown to the bright lights of Melbourne where his dance career began. He appeared in productions including West Side Story, La Cage Aux Folles, Me and My Girl and many more.
He eventually headed to Europe where he joined the Lido Du Paris as a dancer in Panache and then as principle singer in Formidable at the Moulin Rouge, finding himself a year later in the UK tour of Cats in Edinburgh and Dublin. Craig also appeared in the original concert version of Jesus Christ Superstar. In the West End, Craig has performed in Cats, playing the part of 'Munkustrap', Miss Saigon as Dance Captain and was an original cast member playing the part of Harry and Dance Captain of Crazy For You.
Craig has directed numerous stage shows including dance show, Flamenco Flamenka and he also worked on the revival of Andrew Lloyd Webber's musical Sunset Boulevard.