Nigel Slater
The author of a collection of bestselling books and presenter of five BBC One television series, he has been food columnist for The Observer for twenty years.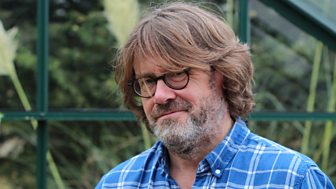 His books include the classics Appetite and The Kitchen Diaries and the critically acclaimed, two-volume Tender. His memoir Toast - the Story of a Boy's Hunger won six major awards, has been translated into six languages and is now a BBC film starring Helena Bonham Carter and Freddie Highmore. His latest book, Eat - The Little Book of Fast Food, has just been published.
Author, columnist, diarist and broadcaster, he remains very much an amateur cook. Nigel is not a chef and has no restaurant or commercial connections. His food is understated, handcrafted home cooking that is easy to accomplish and without a trace of what he affectionately calls 'celebrity cheffery'. He is not fond of fussy food and prefers simple suppers made with care and thought. He believes that making something good to eat for yourself or for others can lift the spirits in the way little else can.
His writing has won the National Book Awards, the Glenfiddich Trophy, the André Simon Memorial Prize, the James Beard Award and the British Biography of the Year. He was the winner of a Guild of Food Writers' Award for his BBC One series Simple Suppers and the BBC Food Personality of the Year.