Anita Manning
Glasgow girl Anita Manning has always been interested in antiques.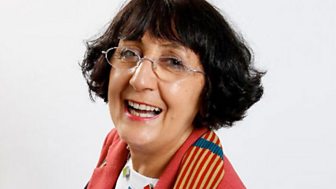 | Fact title | Fact data |
| --- | --- |
| Specialisms: | Paintings (especially by 20th century Scottish artists), glass, and studio pottery |
Anita puts her love of collectables down to all the mahogany furniture she admired at her granny's house growing up. As a young mother, she developed a keen knowledge of antiques buying furniture from auctions, which finally led her to establish her own saleroom.
She first got into the antiques business in the 1970s after buying a bed from an Irish dealer. After commenting on what a wonderful trade it was, being surrounded by beautiful objects, he offered her a job as a buyer.
After studying Physical Education and specialising in Dance at Aberdeen and Edinburgh, Anita taught before getting married and having children. After her first visit to Glasgow as a buyer, she bought and sold furniture in England and Ireland for about three years, driving all around the country in a three-tonne truck. Her experience honed her strengths – a good eye and a keen instinct.
When Anita's daughter Lala left school, she and Anita went into business together. With Anita's antiques knowledge and Lala's business brain, they started Great Western Auctions in 1989 with a staff of just three. It has grown to be one of the major independent auctioneers in Scotland. She was Scotland's first female auctioneer.