The Storyteller by Jodi Picoult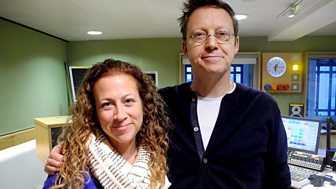 Simon's interview
Listen to Simon chat to author Jodi Picoult about The Storytelller.
About the Book
This is a novel about the right to die, guilt and redemption; the search for truth, and above all, how to be true to oneself.
For readers who think they know Jodi Picoult; for readers new to reading her; for readers who can't wait for the new novel...this is the one that will capture their hearts.
About the Author
Jodi Picoult grew up in Nesconset, New York.
She recieved an A.B. in creative writing from Princeton and a master's degree in education from Harvard. Her previous novels include House Rules, Nineteen Minutes and My Sister's Keeper - which was made into a major motion picture.
She lives in New Hampshire with her husband and three children.