Simon and Jackie Trent
Pilot Simon and co-pilot Jackie are Britain's first husband and wife flying team.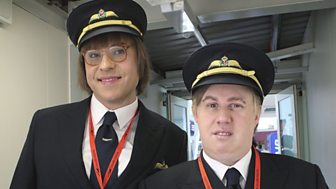 It used to just be Simon who flew but, following her spouse's indiscretion with an air stewardess, Jackie opted for a career change and now accompanies her husband on all his flights.
They now have a great marriage and a healthy working relationship which is only sometimes destroyed by Jackie's raging jealousy.