Children's Menu
During the third series of Operation Hospital Food, I decided to take up the Pennine Acute Hospitals NHS Trust's offer to work with them to develop their children's menu.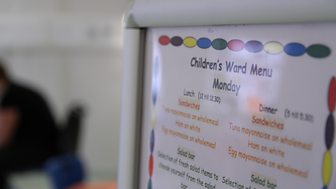 The eating habits of children vary so much that trying to design a menu that catered for all was a real challenge.
The difficulty was producing healthy, nutritious food which was appealing for them.
Children were my most discerning customers by far, but I believe we eventually cracked a menu which ticked all the boxes.