John 'Jack' Bushnell
Bert's father gave up his Olympic dreams in order to provide for his family.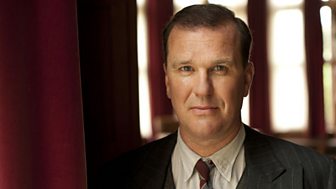 When his son is given the opportunity to scull for Britain, he does his best to make sure nothing gets in the way. But his ambition is construed as lack of support from Bert and the two men find it hard to reconcile their differences. As the Olympic Games get underway, Bert finds that he has more than just his own nerves to overcome in the bid for success.
Douglas Hodge
Douglas trained for the stage at the Royal Academy of Dramatic Art and has appeared in a string of television productions including One Night, Outnumbered, Skins, Unforgiven, Spooks and Red Cap. He has also appeared in films Robin Hood, Vanity Fair and The Descent: Part 2.
He was nominated for a Laurence Olivier Theatre Award in 2001 for Best Supporting Actor for his performance in The Caretaker at the Comedy Theatre.