Belarus
Representing Belarus is Alyona Lanskaya with Solayoh.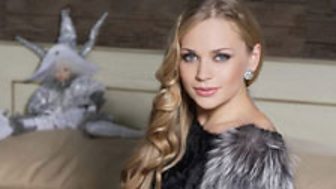 Alyona began studying music at a young age, singing in the school choir. As a graduate from the Belarusian-Russian University in Mogilev, Alyona has recorded songs in Russian, English as well as her native Belarusian, demonstrated on her 2010 solo album, Mazes of Love.
When I heard the demo version of the song Solayoh it immediately found echo in my heart

Alyona
Her career as a professional singer began in 2005, when Alyona took part in the Slavianski Bazaar festival in Vitebsk. In 2011, she was awarded the Honoured Artist of the Republic of Belarus - the youngest artist ever to receive the title.
In her spare time Alyona enjoys travelling around Belarus, collecting orchids and tending to her rabbit, Nikki, who was named by her fans.