Matt Crawford
A slippery customer both in business and his private life, Matt isn't overly blessed with friends.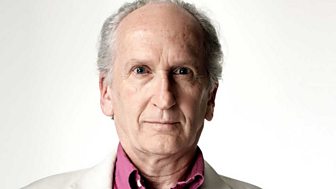 | Fact title | Fact data |
| --- | --- |
| Played by: | Kim Durham |
| Born: | 7 August 1947 |
| Status: | Divorced |
| Occupation: | Property developer |
| Lives and works at: | The Dower House (Amside's offices are on the top floor) |
| Owns: | Nightingale Farm |
Not that he's bothered. Mr Sincerity is at his happiest sealing money-making business deals, whether legitimate or ever-so-slightly crooked.
Partner Lilian describes him as 'a balding, middle-aged man who over-estimates his attractiveness to younger women'. It could be argued that she's being over-generous but she loves him really.
How much can be seen by how she's stuck by him. The collapse of a dodgy mortgage company run with one time poker pal Stephen Chalkman left Matt serving a prison sentence for fraud. On his release, Lilian fronted Amside Property Developments so Matt could get back in the game.
But their tempestuous relationship took a nosedive when Liilan had an affair with Matt's estranged half-brother Paul. Matt had Paul warned off but then had to deal with the guilt when Paul died of a heart attack
In the end, you're on your own.

Matt Crawford
Likes - Winning at cards, shooting, playing the country squire
Dislikes - Fair play
Highs - Gaining ownership of the Dower House, the poshest pad in the village
Lows - Imprisonment for fraud, Lilian's affair
Key relationships
Lilian Bellamy (Partner) - business and romantic
Lynda Snell (Foe)
Stephen Chalkman (Foe) - Former partner in, er well it turned out to be crime
Kim Durham
Kim Durham has been an actor for over thirty years, his first professional performance being in a dope club in Amsterdam. Since then he's played in loads of theatres with only licensed bars attached, popped up in the odd TV show and recorded more radio plays than he can remember.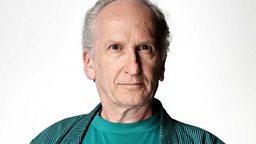 He has two daughters and now lives in Bristol where he teaches part-time at the Bristol Old Vic Theatre School.
Other career highlights
I loved playing Scrooge in Christmas Carol, particularly in the later scene after he's been reformed.
I got to kick a ball in an England shirt on the Wembley turf

Kim Durham
Working with Brian Friel on Faith Healer for The Gate Theatre, Dublin.
In Mike Bassett: England Manager I got to kick a ball in an England shirt on the Wembley turf (playing the oldest player in the English League)
Archers highlights
Frolicking with Lillian in the Dower House master bedroom when the place was still owned by Caroline Bone. Frolicking with Lillian in the hot-tub (you can see there's a theme here.)
Kim's thoughts on Matt Crawford
I love the fact that Matt has evolved from a simple doer of dastardly deeds to a more rounded and complex character.
Favourite
Actor - Charlie Chaplin
Book - Ulysses