The 25th International Radio Playwriting Competition 2016
*The Competition is now closed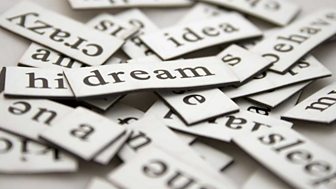 Meet the judges
We are delighted to announce our judging panel for this years competition.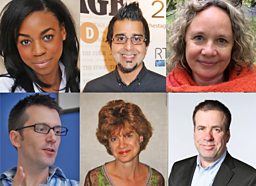 (clockwise from top left) Pippa Bennett Warner, Madani Younis, Charlotte Jones, Steve Titherington, Marion Nancarrow, Neil Webb
Pippa Bennett Warner
Pippa is a RADA trained actress. Since graduating in 2010 her theatre credits include King Lear with Derek Jacobi and Richard II with Eddie Redmayne at the Donmar Warehouse and The Beaux Stratagem at the NT. Her tv and film credits include The Smoke for Sky 1, Dr Who, Marple, The Secrets and the forthcoming film Wakefield alongside Bryan Cranston. She is currently filming Sick Note for King Bert Productions and Sky Atlantic.
Charlotte Jones
Charlotte is a highly experienced and successful British playwright whose plays have been performed at the National Theatre, the Donmar, the Almeida, the West End and all over the world. She has written and adapted over twenty original plays for BBC Radio 4. She has also written for TV and film and most recently created a new Sunday night series for ITV, airing in 2017, "THE HALCYON".
Madani Younis
Madani took over as Artistic Director of the Bush Theatre in 2012. Prior to his appointment at the Bush, he was Artistic Director of Freedom Studios in Bradford, Yorkshire where his work included the site-specific work, The Mill – City of Dreams. Madani originally trained in film, and his debut short film Ellabellapumpanella, commissioned by the UK Film Council, was screened at the Cannes Film Festival in May 2007. He was the recipient of the Decibel Award at the South Bank Awards show in 2006.
Steve Titherington
Stephen is senior commissioning editor for the BBC World Service in English. Previously he was a senior editor in World Service News, overseeing award winning coverage of leadership changes in Russia and China and elections in India and the USA. Steve also leads on major seasons and themes for the World Service including the latest Identity series.
Neil Webb
Neil is Director of Theatre and Dance at the British Council. He is responsible for leading and delivering a performing arts programme across the British Council's 110 country operation. He returned to the UK in 2012 after 15 years working in Asia, where he led the British Council's arts & creative economy programme across 14 countries and territories. Neil is a graduate of the University of California at Berkeley (Politics & Japanese) and City University in London (Arts & Cultural Management). He also trained in ballet and contemporary dance and is a 2006/7 Fellow of the Clore Leadership Programme.
Marion Nancarrow

Marion has directed more than 200 dramas for the BBC, half of them for the BBC World Drama strand, which she ran for 11 years, working with writers and performers across the world. With the British Council, she has run drama workshops in Ghana, South Africa, Malawi and the Middle East and the first 2nd language Radio Writing Residency. Awards include Sony Gold and Silver, CRE Race in the Media and a New York Festival Medal.
The winning plays will be announced in due course.
Shortlisted Plays Announced!
We are delighted to announce the shortlist of plays to be considered for the 25th International Playwriting Competition, which this year received over 1,000 scripts from 112 countries.
| English as a first language | English as a second language |
| --- | --- |
| Tomorrow's Child, Janet Morrison, (Jamaica) | Goodbye Kofi, Bode Asiyanbi, (Nigeria) |
| Easter Island, Anton Krueger, (South Africa) | The Day Dad Stole a Bus, Pericles Silveira, (Brazil) |
| Playing With Fire, Joanne Gutknecht, (Canada) | Only Some of Us, Elizabeth Gail, (South Africa) |
| Listening, Leland Frankel, (USA) | The Waterloo, Ifeoluwa Watson, (Nigeria) |
| The Virgin Missile Crisis, Hoyt Hilsman, (USA) | The Confessions, Thomas Hukahu, (Papua New Guinea) |
| If You Come This Way Again, Lindsay Nightingale, (Australia) | The Maid Who Made It, Mariam Samah, (India) |
| N/A | Darkness at Dawn, Erupu Jude, (Uganda) |
| N/A | Tell them where I am, Ivy Rose Universe Baldoza, (Philippines) |
These will now be considered by our panel of judges, who will convene shortly to make their decisions. The panel comprises:
Artistic Director of the Bush Theatre, London, Madani Younis
Award winning writer Charlotte Jones
Stage, Screen, and Radio Actress Pippa Bennett-Warner
Director of Theatre & Dance, British Council, Neil Webb
Commissioning Editor, English, BBC World Service, Steve Titherington
Executive Producer, BBC Radio Drama Marion Nancarrow

The 14 shortlisted plays will be considered for the 3 main prizes – English as a 1st Language, English as a 2nd Language and the Georgi Markov prize. The winners of these categories and the regional prizes will be announced in August. The 3 winners will come to London in October.
Congratulations to all those concerned and our thanks to everyone who entered the Competition.
Our Partners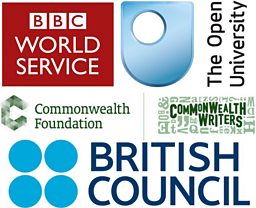 The International Radio Playwriting Competiton is run by the BBC World Service and the British Council, in partnership with Commonwealth Writers, and co-produced by The Open University.
The Competition is now CLOSED!
Thank you to all who submitted to the International Playwriting Competition, we were delighted to receive so many entries from all corners of the globe and are very much looking forward to reading them. Please note the competition is now closed and any submissions sent after 31st January will not be considered.
We will now begin the reading process, and a shortlist will be announced in a few months time.


Entering the competition
This is the 25th International Playwriting Competion - brought to you by the BBC World Service & British Council, in partnership with Commonwealth Writers and co-produced by The Open University. The competition is open from 1 October 2015 to 31 January 2016.
This is open to anyone over 18, living outside the UK - whether you're a new or established writer. Find full rules and details of prizes here.
From how to start writing, to tips on writing in English and making your characters come alive - find tips, advice and video here.
About the competition - the winners and the panel