Gerry Northam
Gerry Northam became a news reporter in 1970 with BBC local radio in Stoke-On-Trent and joined the File on 4 team in 1979.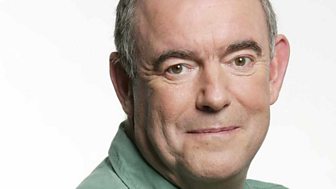 He spent his early life in the north-west London suburbs of Cricklewood and Edgware, before leaving for Keele University, where he studied philosophy and physics - a combined arts/science training which seemed to fit no obvious choice of career but which, he says, has rescued him from feeling totally out of his depth in either culture during a number of journalistic assignments.
 His programmes have covered a wide international range - from the enormous sums of money needlessly wasted on misdirected cancer research to the failure of food aid policy in the world's poorest countries, the activities of CIA-supported death squads in Central America, exposing top-level political collaborators with the Sicilian Mafia and highlighting corruption in Iraq under the American-led Coalition after the 2003 war, and investigating China's crackdown on human rights activists in preparation for the 2008 Olympics in Beijing.
In Britain, he regularly reports on education and health issues and has taken a special interest in the criminal justice system - exposing the secret militarisation of police riot squads, the failures of police complaints investigators and persistent racism through the ranks.
He recorded the first inside account of Chief Constables' training and presented a landmark series on the future of policing with Lord Scarman. He has more recently uncovered fundamental problems with the implementation of the gigantic NHS computer system, questioned the government's reliance on the Private Finance Initiative and pointed to flaws in the City Academies policy.
Gerry also reports for BBC television current affairs, initially for Brass Tacks and then Public Eye and now for Panorama.
In private life, he is a keen music-lover and beekeeper.