Lynda Colley from Swansea
Market trader Lynda Colley and her family work in Swansea.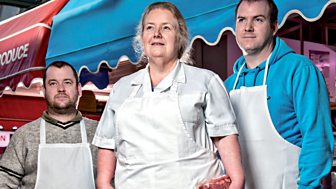 Lynda is the fourth generation of her family's women to run the stall at Swansea market, with the majority of the 100 stall holders being self-employed. She is aware that the market faces challenging times ahead, with the 2012 Welsh Assembly Government statistics highlighting four out of five self-employed people taking home less than the average wage.