Ireland
Representing Ireland are Can-Linn featuring Kasey Smith with Heartbeat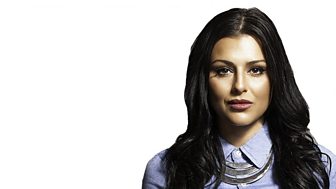 23 year old Dubliner Kasey Smith has musical talent in her genes as her grandfather enjoyed a major hit record in the 1960s as a member of the Johnny Flynn Showband.
We want to work together and bring Eurovision home!

Hazel Kaneswaran (co-songwriter)
Kasey rose to fame in the girl-band Wonderland in 2008 under the guidance of X Factor Judge Louis Walsh and Westlife's Kian Egan. The band were nominated for Break Through Artist of the Year at the BT Digital Awards.
After Wonderland split in 2011, Kasey travelled to Nashville, Tennessee where she focused on her solo career, writing songs and getting as much on-stage experience as possible in the city's vibrant live music scene.
Upon her return to Ireland, Kasey competed in the 2013 Eurosong competition where she finished in third place. For the 2014 contest, Kasey teamed up with traditional Irish music act Can-Linn and finally won the right to represent Ireland.