Caroline Nicholls
Caroline began her career with the BBC as a journalist and producer at Southern Counties Radio, where she was responsible for both the lunchtime and evening news programmes. She later moved to Radio 4 as an announcer in 2004.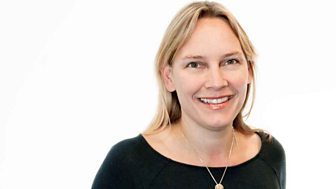 Before that she worked as an actor - including stints at the National Theatre and Chichester Festival Theatre - as a contributor for the 'Cambridge Encyclopaedia of Biography', and as a croupier dealing roulette and stud poker.
When not working at, or listening to, Radio 4, Caroline enjoys spending time with her young family (although there are only so many duck ponds you can visit without feeling a little bit jaded), reading, eating out and planning trips around Europe.