Alexandra Swann
Appeared on Episode 3 - Wednesday 16 May 2012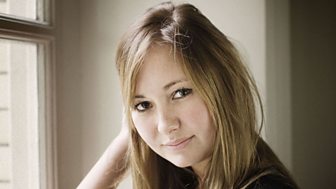 Once described as 'the future face of the UK Independence Party', Alexandra is a rising star in the world of right wing politics.
At 24 she's ALREADY been a Conservative campaigner for 10 years, and opposes the EU, the nanny state, and wind farms.
In March this year she left the Tories to join the UKIP, writing in the Guardian that 'Cameron seems all too happy in bed with the Lib Dems… the modern Conservative Party can no longer be trusted to support wealth creation and free businesses.'
Here's to some no-nonsense talking then.