Sandra Devlin
Social worker Sandra has a motto: accept the things I cannot change and focus on changing the things I can.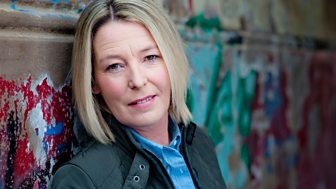 An experienced social worker for over twenty years, Sandra Devlin has a wealth of knowledge behind her. She's tough and has a no-nonsense approach to her work but has become a little battle-worn recently due to the level of suffering she's witnessed.
Sandra is dedicated to her job and will often put the care of the children she oversees before procedure. In spite of this, Sandra is not a lone cowboy and does not make up her own rules. She operates within her given social work structures.
Will and Robbie's bid to become foster fathers tested Sandra's instincts to the limits and she put her neck on the line to champion their cause, despite knowing of Will's violent past. But will the gamble pay off?
Caroline Paterson
Caroline plays Sandra Devlin in River City.