Roy Noble
Roy Noble OBE presents music, chat and special guests every Sunday morning at 10.30.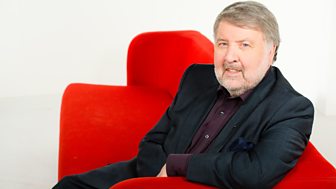 Roy's a native of Brynaman in the Amman Valley of Carmarthenshire and for the last 30 years has lived in Aberdare.
His early professional career was in education and he's been Head Teacher at Ysgol Thomas Stephens, Pontneddfechan and at Llangattock Primary School, Crickhowell, Powys.
Roy's move to broadcasting was gradual and part-time. He started by writing and presenting a weekly Letter From Aberdare on the AM programme. He eventually joined the BBC full time and his daily radio programme has attained some of the highest listening figures in Wales. In 1999 he received a Sony Award.
Also well known in TV, Roy's presented a number of shows including co-hosting a weekly Sunday morning magazine programme for BBC Wales and a series of Noble Guides, covering many subjects from Paris to manliness and mortality.
This popular series also covered a journey along the Celtic rim of Europe. More recently his series Common Ground was highly acclaimed, gaining him the Royal Television Society award as Regional Presenter of the Year in 2000.
In 2001 Roy was awarded an OBE for his charity work.
In 2012, after 27 years of broadcasting, Roy decided to "do something Woganesque" and move from daily broadcasting to Sunday mornings.
Talking about the move, the Sony award-winning broadcaster said, in his inimitable style:
"Life is a circle. My flirtation with the BBC began 32 years ago as a once-a-week arrangement and the 27 years of full five-days-a-week broadcasting that followed was something to behold. The relationship with the listeners was the wondrous topping on the trifle as the years unfolded. Now I'm returning to a once-a-week inspiring interlude and I hope it will make the complete circle entirely golden."
BBC Radio Wales Editor Steve Austins said:
"Roy has been a part of people's weekday listening for more than a quarter of a century - it feels as though he's always been there and his voice is synonymous with Wales. I'm delighted his relationship with BBC Radio Wales is continuing at weekeends, with an exciting new Sunday morning show."