Amber Murdoch
Amber leads a fairly charmed life. Or at least that's how it looks from a distance.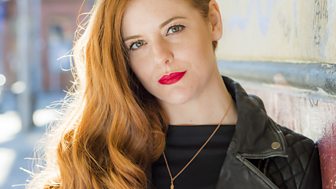 Daddy's spoilt princess arrived back in Shieldinch after serving a five-year stint for murdering one of her father's many rivals, Thomas McCabe. Now hardened and wiser, Amber has evolved from the naive young girl Shieldinch remembered into a calculating yet disarmingly charming young woman.
The daughter of Lenny and his second-wife, Lydia, Amber is utterly adored by her father and she in turn manipulates his unconditional love and guilt. After sacrificing the best years of her life for him, she is now ready to get involved in the ever-expanding Murdoch Empire to which she feels fully entitled.
Sibling rivalry often sees Amber lock horns with her newly-acquired half-brother, Alex, as they both vie for their father's approval and assets. Alex has met his match in his quick-thinking, feisty half-sister. They hate it when they're forced to work together but deep down they understand each other.
Having a fling with DI Donald is something Amber knows her father would never approve of. What started as an unexpected spark has grown into something deeper as she and Donald get closer and closer.
The arrival of her prison wife, Belinda, challenges Amber's new life. As much as she's comforted by a friendly face, Belinda holds secrets Amber wants to keep hidden. When Belinda revealed to Lenny that he has a granddaughter, born in prison, Amber is determined to do anything to protect her daughter, Charlotte, from being brought into the Murdoch fold.
Jenny Hulse
Jenny plays Amber Murdoch
Joined River City – 2016
From - Edinburgh
Star Sign - Taurus
Loves - Climbing up Arthurs Seat, a beautiful view and my friends and family
Loathes – City Seagulls
TV Treats - Happy Valley, The Fall, The Sopranos (I'm a late convert) The Wire, Breaking Bad, Gomorrah, The Unbreakable Kimmy Schmidt