Charles the First
Charles I was king of England, Scotland and Ireland, whose conflicts with parliament led to civil war and his eventual execution.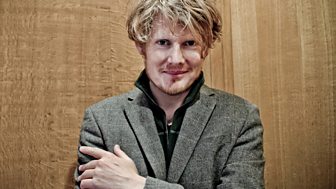 | Fact title | Fact data |
| --- | --- |
| Born: | 1600 |
| Reign: | King of England, Scotland and Ireland 1625-1649 |
| Married: | Henrietta Maria of France (1625-1649) |
| Died: | 1649 |
Charles I was born in Fife on 19 November 1600, the second son of James VI of Scotland and Anne of Denmark. On the death of Elizabeth I in 1603 James became king of England and Ireland... Read more at BBC History
Parliament will do as they are told, Madam, as should an obedient wife.

From 'A World of Fools and Knaves'
Charles was buried in St. George's Chapel, Windsor, but no one knew where until 1813, when workers accidentally made a hole in the wall of Henry VIII's burial vault. There, along with Henry's coffin, were those of his wife Jane Seymour, the stillborn baby of Queen Anne, and King Charles I.
Like his grandmother, Mary Queen of Scots, Charles went to his execution with his dog
More about Julian Rhind Tutt who plays Charles I
Julian Rhind Tutt started his acting career in radio as part of the BBC Radio Drama company. He has since appeared on television, film and returned to radio many times. He recently played Angus McCain, the government press liaison, in the BBC TV series The Hour.