Lithuania
Representing Lithuania is Andrius Pojavis with Something.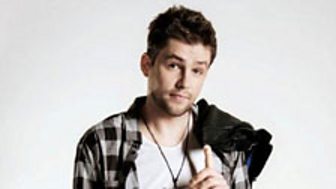 Andrius Pojavis formed his first band at school, called No Hero. After moving to capital city Vilnius in 2006 he found success with the band Hetro who won the annual Lithuanian Eurorock competition.
Eurovision for me is a miracle… I was not expecting but always believing

Andrius Pojavis
Later Andrius moved to Ireland to work on his song writing and in 2012 recorded his first solo project in Milan, Italy. His album Aštuoni was released to both commercial and critical acclaim in Lithuania. Andrius is currently splitting his time between Lithuania and Italy, where he lives with his wife and daughter.